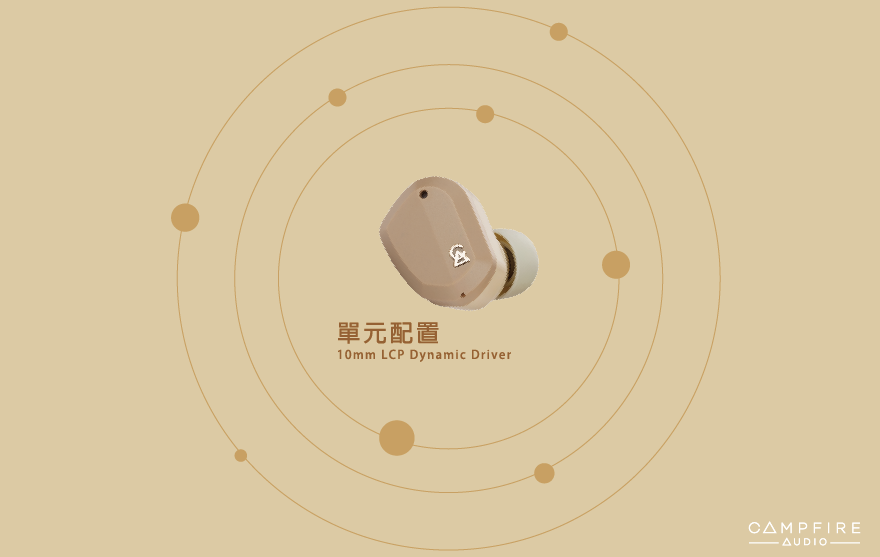 10mm Dynamic Drivers
Orbit's 10mm full-range dynamic driver delivers rich detail on a spacious sound stage. This means the sound you enjoy is the sound we've created even before Orbit is wireless. It was also suitable for listening to Pop, Dream Pop, and Post Rock music.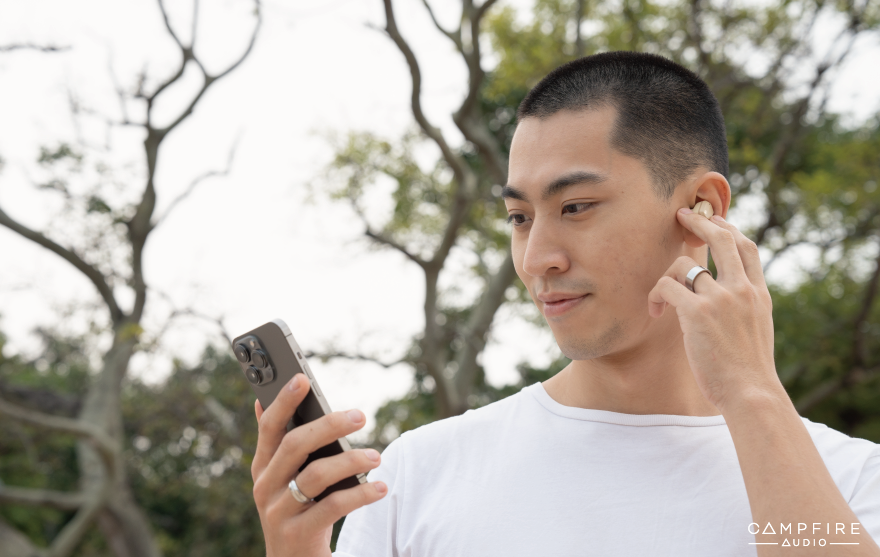 Dual High-Quality Built-in Microphones
Some TWS products will receive wind noise when the user is on the phone call, but Dual High-Quality Built-in Microphones can provide a "sound good" phone call experience to the user.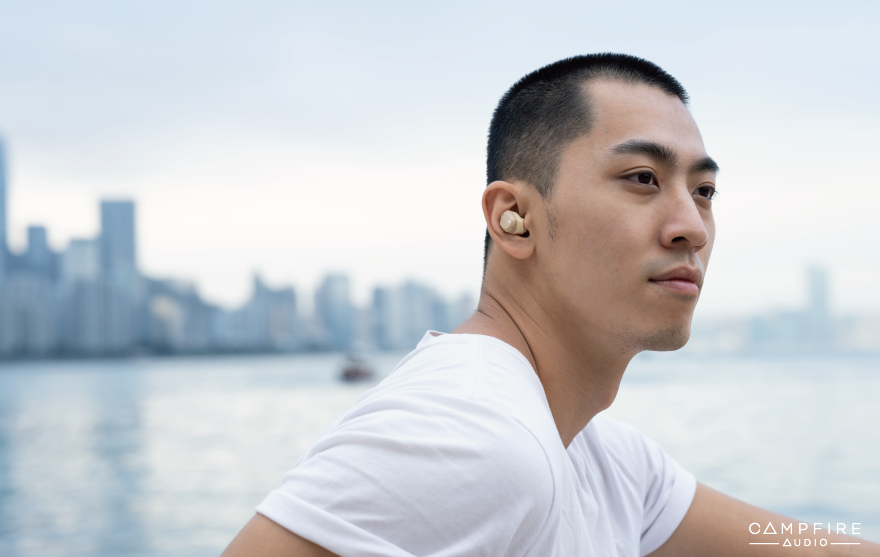 Fashionable Design
The Orbit charging box and body shell are mainly in earth tones, while the interior of the charging box is in light green colour, which is very distinctive and eye-catching in the design of Campfire Audio. The appearance follows the previous IEM design, with Campfire Audio's logo on both sides. The earphones are light and compact, so they won't be too burdensome even if you wear them for a long time.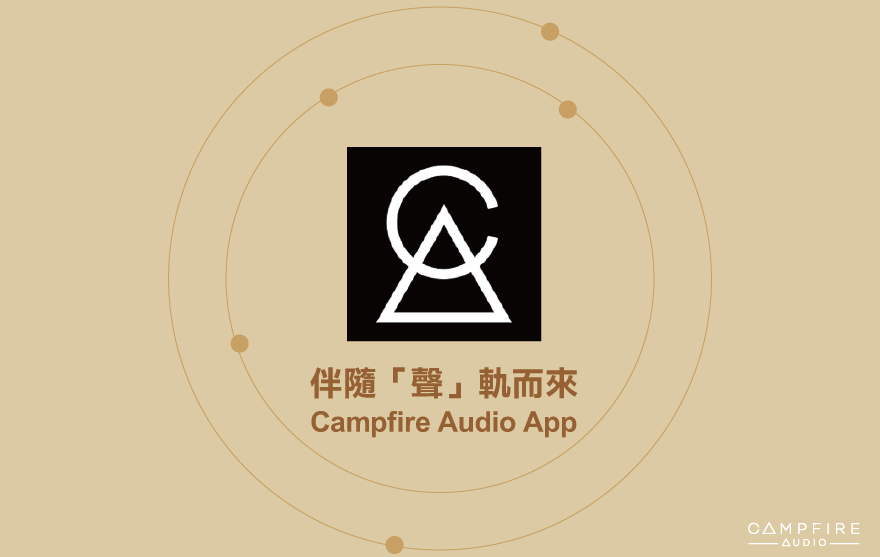 CAMPFIRE App
本次Campfire Audio 特意為Orbit 設計了手機應用程式,用家可以在手機應用中知道耳機實時電量及預設的操作手勢。更配備七個不同預設EQ,用家可自由選擇自己合適的聲音,大大增加耳機的可塑性及玩味性。
Campfire Audio Orbit
Frequency Response
5Hz - 20kHz
Connection
Bluetooth® 5.2
Codec Support
SBC, AAC, AptX
Battery Details
Earphones
50mAh
*8.5 hours playtime when at 80% Volume from Single Charge
Earphone Case
270mAh
30 hour reserve playtime
指定零售點
Now Available
聲峯耳機專門店/Apex Headphone
CD Warehouse
Cosmic Technology
滙彩數碼影像color point instax mini store
DORMAN TECHNOLOGY CO
Five 1 Store
Fortress 豐澤
Jaben Hong Kong
KT Home
Let's Go Audio
Mongkok Station Limited - 旺角站
RIGHT SHOP AUDIO
N.S.V Shop
NP Mall HK
英京 SK-HK.com